Livestock Guardian Dogs

Due to the amount of stray and hunting dogs in our area, we purchased our first livestock guard dog. After much research, we chose to purchase a Great Pyrenees. This AKC recognized breed is the most popular of the livestock protection breeds. They originated in the Pyrenees Mountains of France to defend flocks from the attack of bears and wolves. The Pyrenees have been proven effective working dogs.
The size of our farm was the determining factor in our decision to purchase a Maremma. This livestock protection breed originated in Italy again to defend flocks from wolves and bears. We plan to move our goat herd to a pasture closer to the main road. The Maremma is more effective to deter human predators. This breed is gaining popularity because they are strictly working dogs and have not gone into the show ring.
Click on any dog to go to their webpage.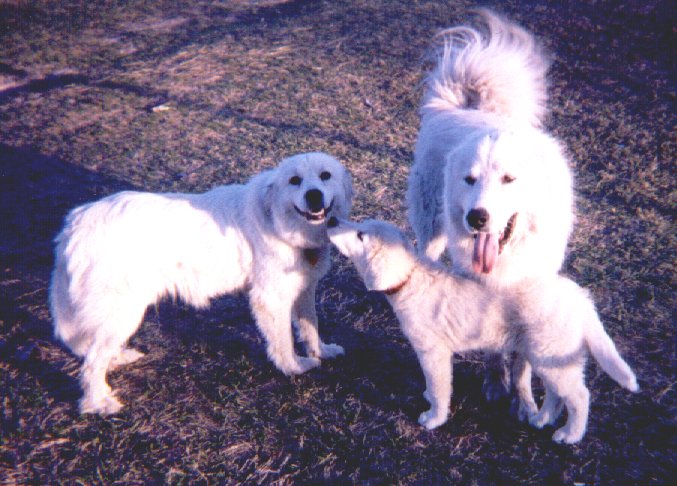 Return to Sandhill Stockdogs