Lambapalooza '99
"Colorful" is just one of the words used to describe the newest members of our flock.
The first lamb was born New Years Day. They have been coming steadily ever since! We finished up lambing the first week of February.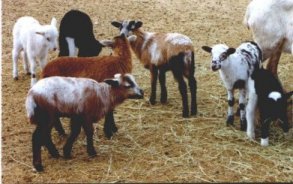 These are probably the funniest looking lambs you've ever seen! They are Katadhin, Dorper, and Barbados crosses.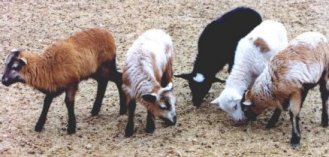 The "Brat Pack".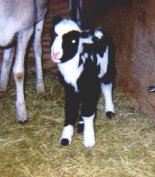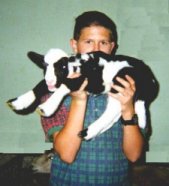 "Holy Cow!" Where did you come from?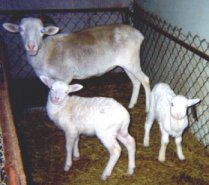 Seeing double?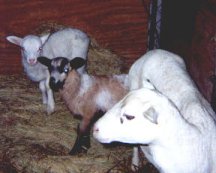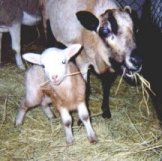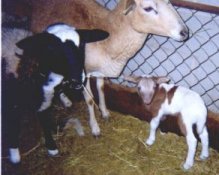 Return to Sandhill Stockdogs